Be it north of the 49th parallel, in the Eeyou Istchee Baie‑James region, where the Cree School Board's institutions are, or north of the 55th parallel, in the Nunavik region, territory of the Kativik School Board, practising your profession in education means working with more limited resources than elsewhere in Québec.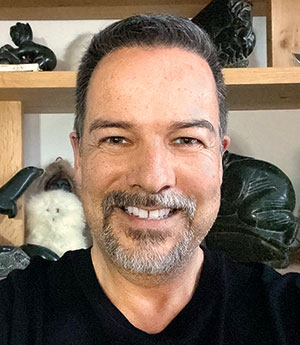 "On top of the school environment, particular to the North, and the public health measures that had to be applied because of the COVID-19 crisis, our members experienced additional hurdles," explains Larry Imbeault, president of the Association of Employees of Northern Quebec (AENQ).
Indeed, at the Kativik School Board, classes didn't start at the same time as in the rest of Québec. Back to school season was instead staggered from August 31 to September 14, 2020, based on each the needs of the communities and on the available personnel.
"On top of that, staff members coming from the South, and even those already in the North, had to have a negative COVID-19 test before going to the community where their school is located in Nunavik," adds Larry Imbeault.
Personnel from the South had to have their result before boarding the plane. Once arrived in the North, the workers also had to respect a 14-day isolation period before going to their workplace in the schools of one or the other of the two school boards.
All the health measures were put in place because a great fear remains about a potential contamination to COVID-19 in the North. This region's population is vulnerable and the health network's capacity is limited.
Protect the population and the students' success
If schools were to close because of a COVID-19 outbreak, would the students' success be compromised? "That's one of the big worries in the North," claims Larry Imbeault.
Due to a lack of resources, tools or Internet access, the last school year was interrupted. Despite government programs being put in place to ensure accessibility to the required material, major problems subsist. Educational tools and Internet access remain very much uneven from one community to another.
"Hats off to the education personnel who, despite the lack of resources, does everything in their power to ensure the well-being, the health and the success of the students. Let's hope that the crisis will continue to spare the Cree and Inuit communities," concludes Larry Imbeault.