Suzanne Desfossés1 is an attendant for handicapped students who diligently watches over their needs. "In this line of work, we always need to be ready for emergencies. On some days there are none, and on other days there are a dozen! It's never the same. We need to be able to manage our stress without it ever showing."
This mindset is what helps play down many situations. "No matter what happens, for every problem there is a solution. Every day is different and that's what I love about it!"
The students come first
Among her duties, she watches over the welfare of the students, their hygiene, and their safety. In school, some kids sometimes soil their pants. She refers to this as an accident because they don't mean to do it. "What's important is that the student be at the centre of the intervention, be treated with dignity, and feel good and comfortable," she says.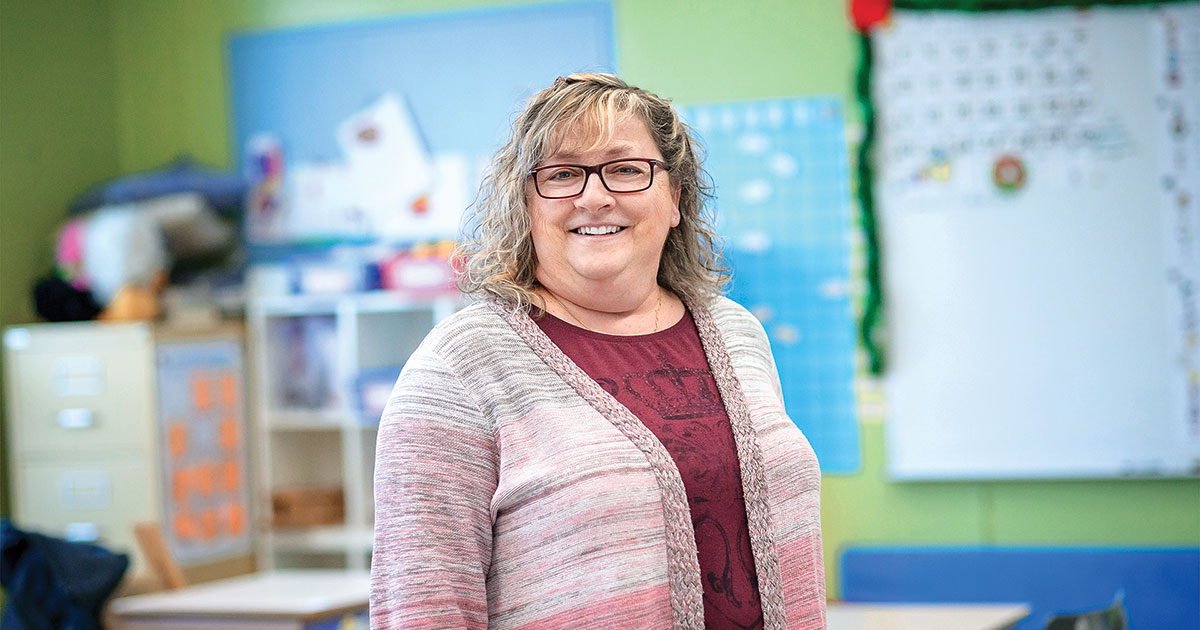 Full days
She regularly accompanies the students a long way, from morning until late afternoon. Suzanne Desfossés summarizes a typical day:
"In the morning, I welcome a student and accompany them to the bathroom. Then, I follow them to class to help with educational activities. And when something unexpected happens in school, I intervene with any other student who needs help."
On the eve of retirement, she still loves her job. "Working with children is very rewarding. Because they're always smiling, we tend to forget our own worries. They're my little rays of sunshine!"
---
1 Suzanne Desfossés is a member of the Syndicat du soutien scolaire de la Riveraine (CSQ). She works at the Commission scolaire de la Riveraine.