There are a tunnel and a ball pool in this unique motor skills area. "The children can stretch their legs and expend their energy while working on their motor skills," explains the owner of the HCP in Saint-Hippolyte for 20 years.
In addition to allowing children to entertain themselves without restraint, this fun installation is an incredible source of learning for young children.
"They spontaneously learn to negotiate, share, and work together in the best atmosphere. They tend to want to share the space even more and allow others into their personal bubble," says Suzie Touchette.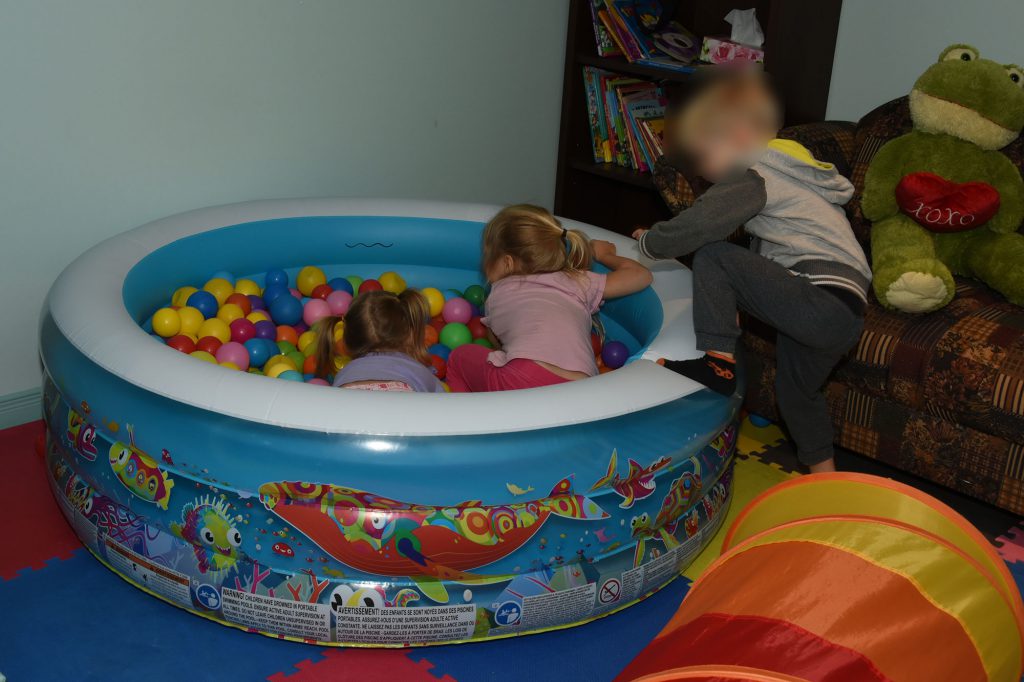 More than just a daycare
 There are many regulated and subsidized home childcare providers across Québec who develop their own unique initiatives, adapted to their environments and to the needs of the children in their care, offering the best possible early childcare services.
For Suzie Touchette, the presence of children of varying ages – one of strengths of home childcare centres – also enriches the installation. "The younger children are stimulated by the older ones, and the older kids feel good about helping the little ones," she says.
Furthermore, the effect is more than educational; Suzie Touchette adds that since the installation was set up, she has noticed a significant decrease in the number of squabbles between the children and an increase in their levels of attention.
But the children are not the only ones happy with the innovation. Passionate about young children, Suzie Touchette has only good things to say about her new installation. "When I walk into my centre, I love it. I tell myself, wow! And I'm always proud to show visitors around," she says.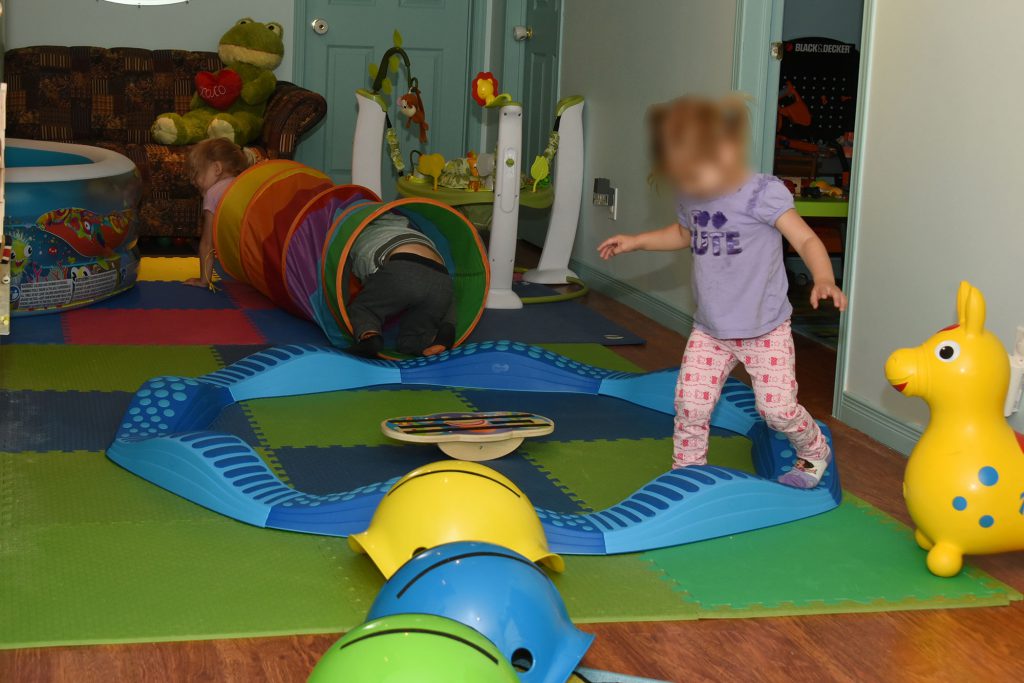 ---
1 Suzie Touchette is a member of the Alliance des intervenantes en milieu familial des Laurentides (ADIM Laurentides)